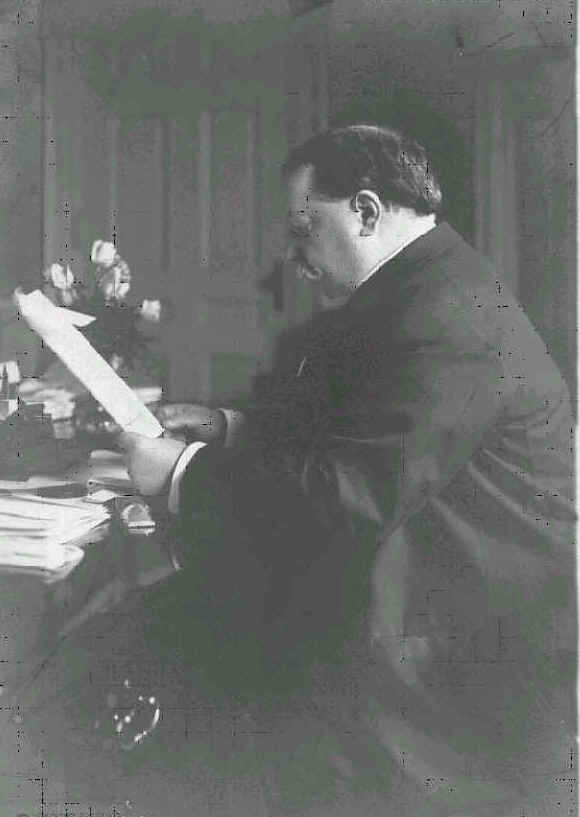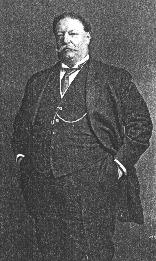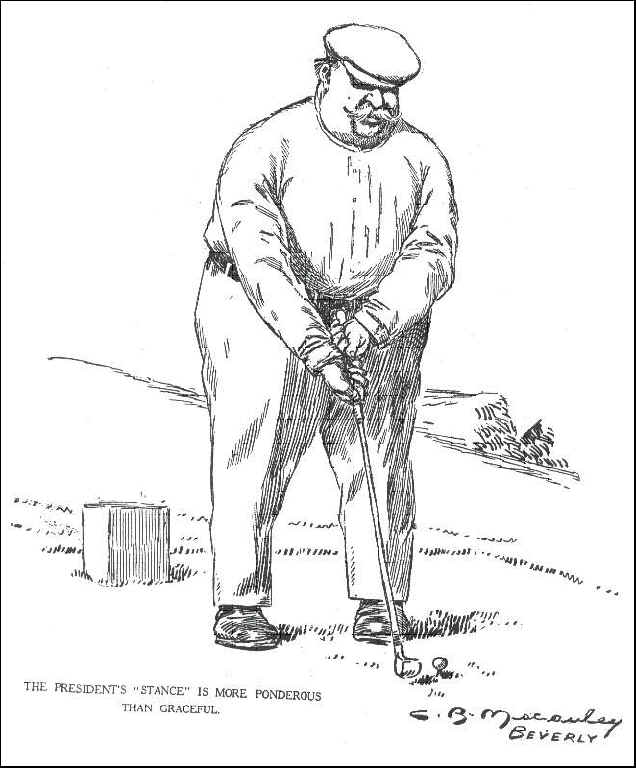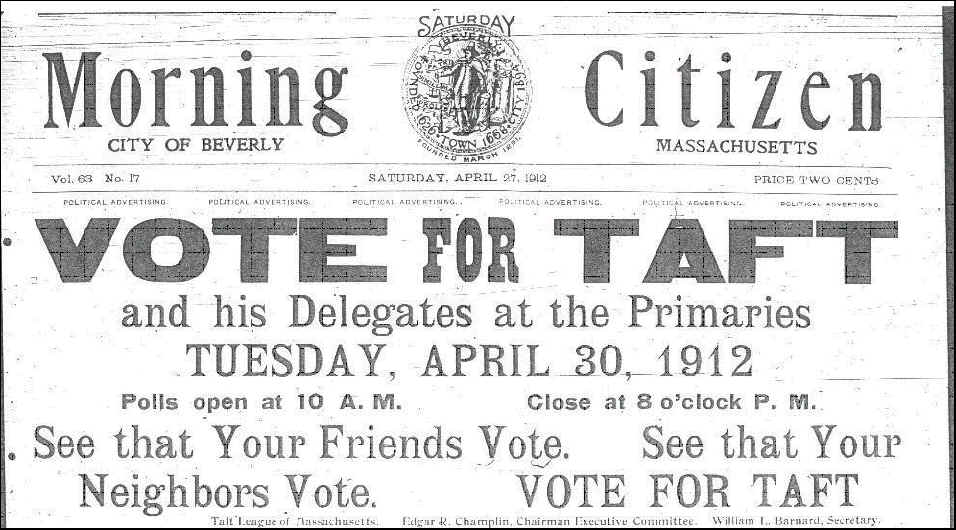 Questions? e-mail us at: beverlyhistoricalsociety@nii.net
This site was created by:
Stephen P. Hall
117 Cabot Street
Beverly, MA 01915
(978) 922-1186
People Have Visited This Site
The G.A.R. Parade of 1909
and
4th of July Parade of 1912
[Please wait for the entire page to load]
In the first and second photos below, we see President Taft arriving in his car, flanked by the military and secret service men, for the 4th of July Parade of 1912.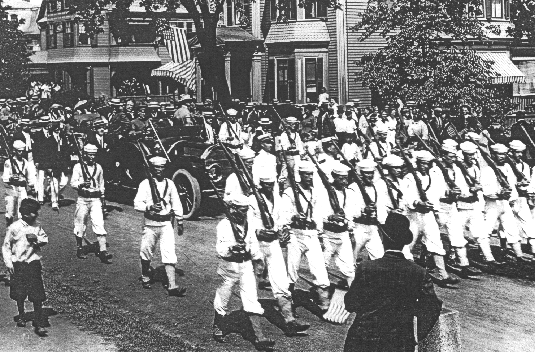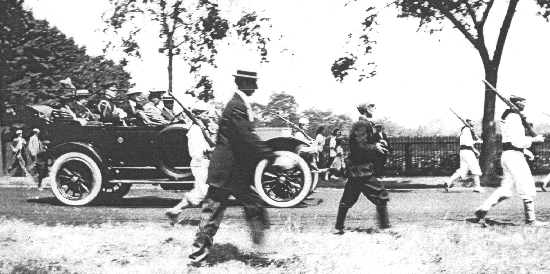 In the photos below we see the President attending the G.A.R parade of September 18th, 1909.
The President on the reviewing stand, with the Governor and Capt. Butt in the background.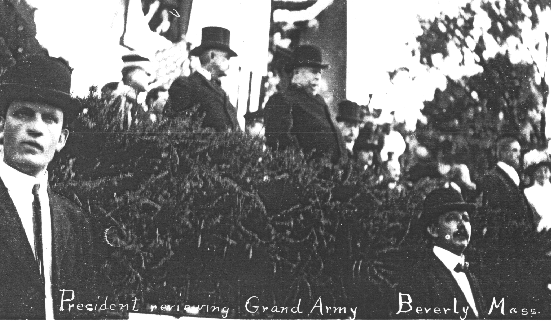 The President and the guests salute the solders as they pass in review.
The veterans of the Grand Army of the Republic gathered in front of Beverly, Massachusetts, City Hall. Note the G.A.R. banner and the Taft banner on the front of the building.