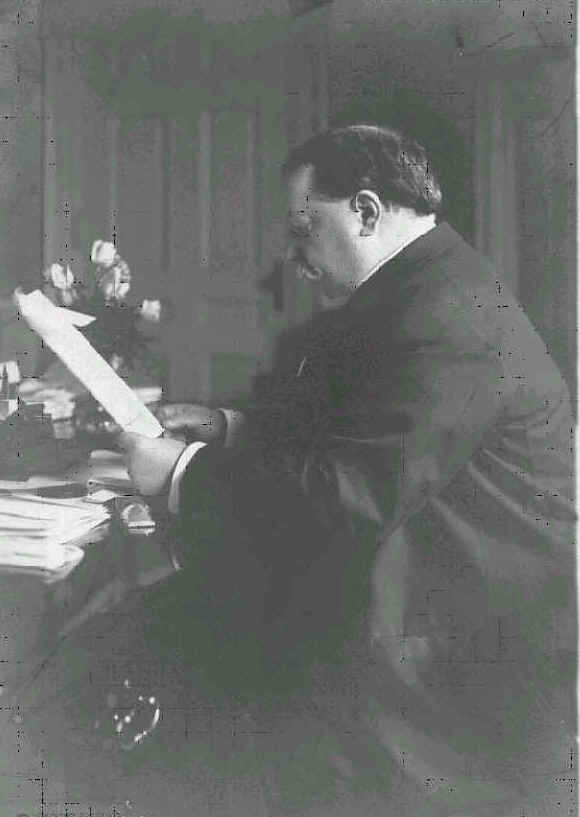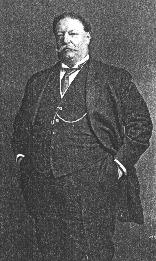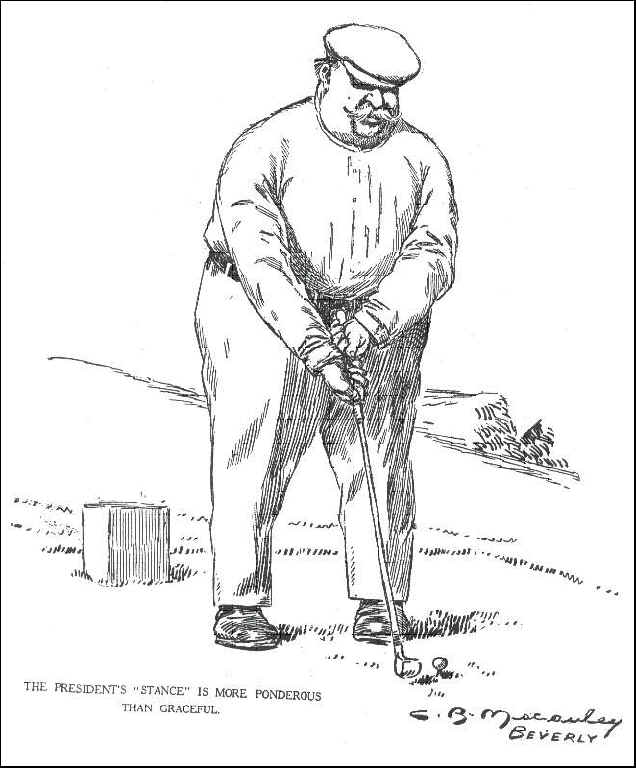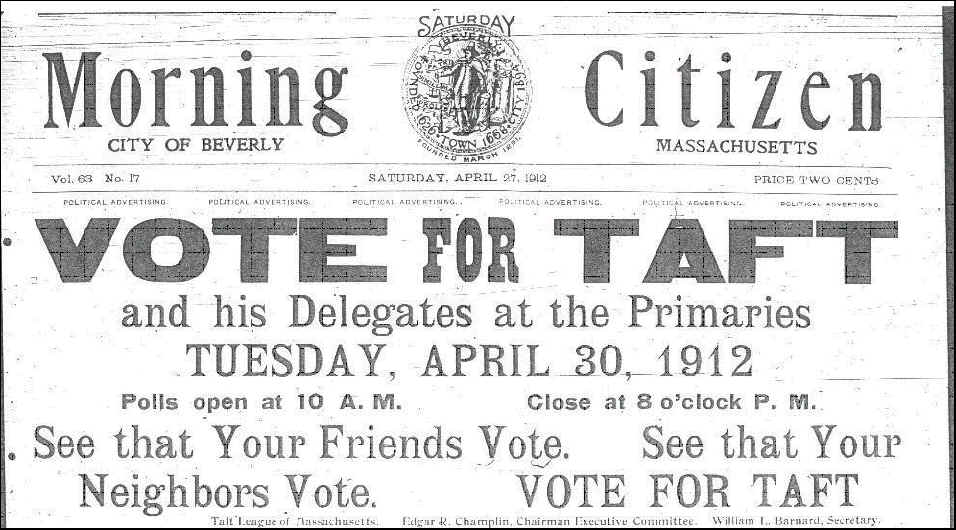 Questions? e-mail us at: beverlyhistoricalsociety@nii.net
This site was created by:
Stephen P. Hall
117 Cabot Street
Beverly, MA 01915
(978) 922-1186
People Have Visited This Site
The Hurdy-Gurdy Man and Assistant
This photo taken c. 1898, is of John Barber and his assistant Matilda Corso, and their Hurdy-Gurdy.
They were a familiar sight on the North Shore from the late 1890s until about 1920. He is most likely the Hurdy-Gurdy man mentioned in the newspaper article in 1909.
For those of you who have never seen, or heard a Hurdy -Gurdy, the picture below, and the music playing in the background should provide you with some idea. The gentleman would turn a crank on the side of the box and it would play music, much like the clockwork of a music box. His assistant would dance and bang her tambourine and collect money from the people in the street. Sometimes they would have a "monkey on a string" as an assistant. The tune playing is "The Liberty Bell" by John Philip Sousa.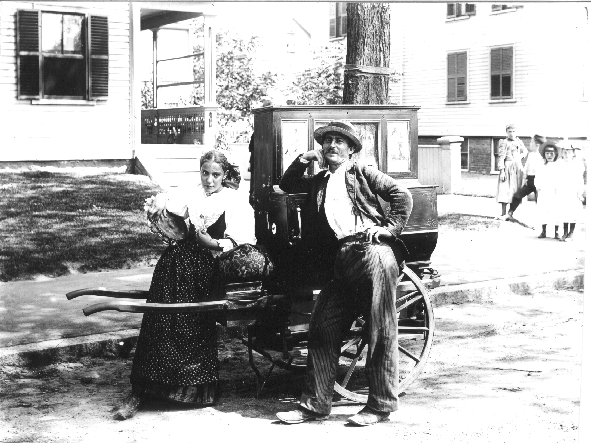 From the Bucci Collection of the Beverly Historical Society given to us by the Lynn Historical Society LHS Neg. A-966 Photo by J. W. Darcy 1898
[ ŽAll rights reserved]